Yes, this post is rather late; I wrote it quite a few weeks ago and then mostly forgot about it. I didn't do a monthly wrap-up for August though, so if you want to know my thoughts on some of what I read then, read on!
Rating: 4.5 out of 5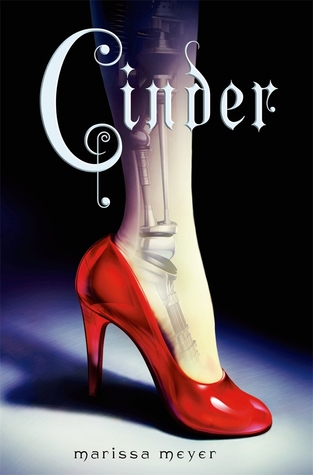 This is outside of my usual genres and I didn't know that much about the book prior to reading it (other than that it was a Cinderella retelling set in the future), but I'd heard a lot of good things about it so decided to give it a go. I thought it was really good - I was really drawn into the story and it definitely kept me reading wanting to know what happened next. The connection with Cinderella is clear, but the book deviates quite a bit from the original story (which was good, because it kept me reading to find out what would happen next). The story does end on a bit of a cliffhanger though with quite a few loose ends not resolved so now I really want to get the next book in the series, Scarlet.
Rating: 4 out of 5
This was a fun, quick read. Axel, the narrator, reluctantly accompanies his professor uncle on a seemingly crazy attempt to reach the centre of the earth by travelling down through a volcano; a third companion is their mostly-silent guide Hans. I found this book a bit slow to start off with but I was later swept up in the excitement of the journey and the wondrous things that the three travellers encounter on their journey (but I won't spoil it for you). It's a short book, and didn't take me long to read, but it was definitely worthwhile reading.
Rating: 3 out of 5
I enjoyed reading this, and it was quite a quick read, but really not very much happened in the story. It's the kind of story where the main conflict is that the characters just don't really communicate with each other, and if they would just talk about stuff it would make everything a lot simpler (but then there wouldn't really have been much of a story). So it was a bit frustrating at times. But still it was an enjoyable read, and just what I needed at the time.